Retail IT Project Management
Are you seeking impeccable project management services for your retail technology implementation? Look no further! At Positive Retail, we specialise in providing excellent project management solutions tailored to meet the unique needs of small stores to enterprise-level clients. With a team of certified Project Management experts, we are your trusted partner in ensuring the successful execution of your retail technology projects.

End-to-End Project Management: We take care of every aspect of your project, from initial planning and strategy to execution and post-implementation support. You can focus on running your business while we handle the project management complexities.
Customised Solutions: We understand that each retail technology implementation is unique. Our project management approach is highly flexible and can be tailored to your specific needs and goals.
Proven Track Record: Our portfolio showcases successful retail technology projects across diverse industries. We have a proven track record of delivering results that exceed our clients' expectations.
Cost-Effective Solutions: Our commitment to delivering on time and within budget means you can expect cost-effective solutions that maximise your return on investment.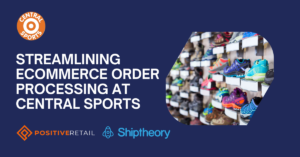 Central Sports, a prominent player in the sports retail industry, was facing a common yet significant challenge in their day-to-day operations. They had a thriving online presence, but the process of creating shipping labels for eCommerce orders was causing headaches. Manually switching between platforms, copy-pasting details, and dealing with typos led to shipping errors, consumed valuable time, and created operational inefficiencies. Read more to check out how we resolved this problem…
Read More »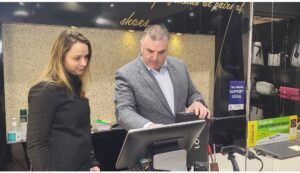 Looking for a shoe store POS system? Check out our latest implementation with Gerry McGuire's designer shoe and handbag boutique in Mayo. Because you can't have enough friends or pairs of shoes!
Read More »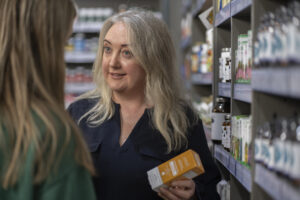 Marion, owner of Nuts & Grains gives us the low down on her business and how she saves HOURS of admin time thanks to the Shiptheory auto-ship module for RMH.
Read More »