EU Pricing Indication Directive
What is the EU Pricing Indication Directive?
The main purpose of the EU Price Indication Directive is to ensure that the selling price and the price per unit of measurement (unit price) are indicated for all products offered by traders to consumers. This facilitates the comparison of prices for consumers. The selling price must be unambiguous, easily identifiable, and clearly legible.
On the 28th of November 2022 a new amendment was signed off giving retailers new obligations when making price reduction announcements.
These new obligations were introduced under the European Union (Requirements to Indicate Product Prices) (Amendment) Regulations 2022 (Amending Product Pricing Regulations). In simple terms, a price reduction announcement is a promotional statement by a seller that it has reduced the price of goods.
The CCPC is enforcing these regulations in Ireland. Check out their website for more information and guidelines.
What retailers need to know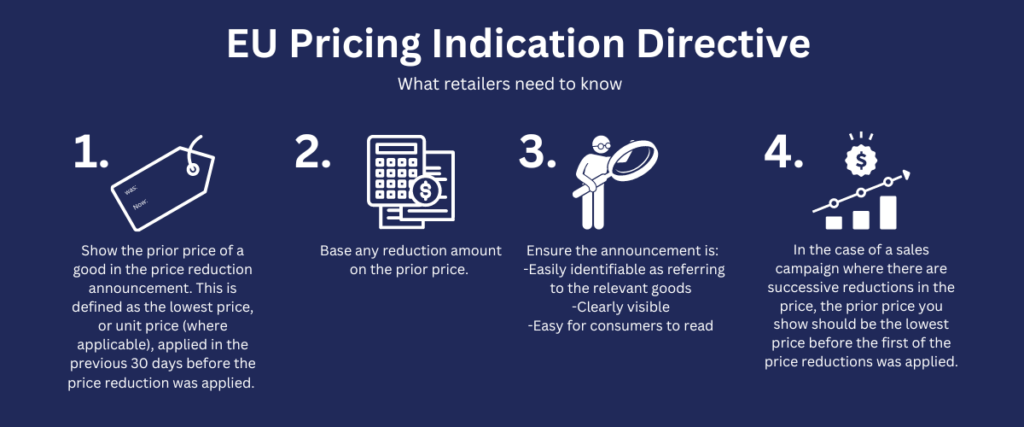 You must now provide specific information when announcing a price reduction, by including the 'prior price'. This is defined as the lowest price, or unit price (where applicable), applied in the previous 30 days before the price reduction was applied. All businesses that sell to EU consumers, including those offering goods via platforms, must comply with the new legal requirements. You must comply with all of the obligations in all distribution channels, such as in-store and online.
CAUTION- This content doesn't contain and isn't meant to provide, legal advice. The above content provides general information to merchants regarding the European Pricing Indication Directive, this is for informational purposes only. Retailers/merchants are responsible for reviewing and using this information appropriately. Please consult with your legal team to determine how this will affect your business.
EXEMPTED PRICE PROMOTIONS
These obligations are focused on price reduction announcements. This means they do not apply to the following: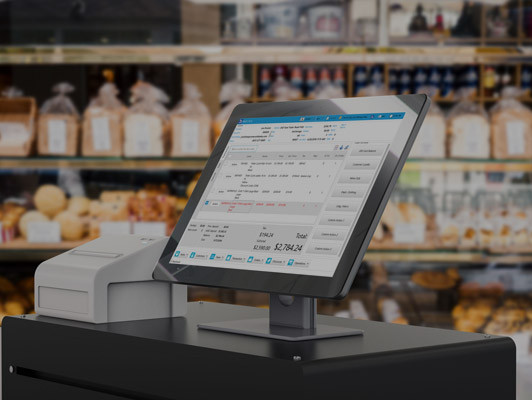 Do I need a POS to implement the EU Price Indication Directive?
Investing in a POS system has so many benefits for your business. In relation to the EU Price Indication Directive a POS will aid you to easily manage promotions and discounts in-store, as well as changes to the prior price. If required retailers will be able to track the prior price of items to ensure compliance with the directive. 
Below are some additional benefits of purchasing a POS system. 
-Improve Inventory Control
-Increase Functionality
-Improve Customer Experience 
-Track Real-Time Data About Sales Performance
-Easily Manage Tax
If you need any assistance or advice on your retail operations please do not hesitate to reach out to our expert team.