Introducing Positive Systems Solutions:
Your Premier Lightspeed Partner in Ireland
We are thrilled to announce an exciting partnership that is set to revolutionize the retail industry in Ireland. Positive Systems Solutions has become the premier Lightspeed partner in the country, bringing you the most advanced and comprehensive retail technology solutions available. In this blog post, we will dive into the details of this exciting collaboration and how it will benefit retail business owners across Ireland.
Lightspeed is a global leader in cloud-based point of sale (POS) systems, empowering businesses with innovative tools to streamline operations, enhance customer experiences, and drive growth. With its user-friendly interface, robust features, and real-time data analytics, Lightspeed POS is the ideal solution for retailers seeking to elevate their businesses to new heights.
Positive Systems Solutions: Unparalleled Expertise and Support
As the exclusive partner for Lightspeed in Ireland, Positive Systems Solutions brings unparalleled expertise and support to local retailers. Our client-focused team of professionals possesses in-depth knowledge of Lightspeed POS, enabling us to provide comprehensive consultation, seamless software implementation, efficient hardware sourcing, expert training, and reliable aftersales support.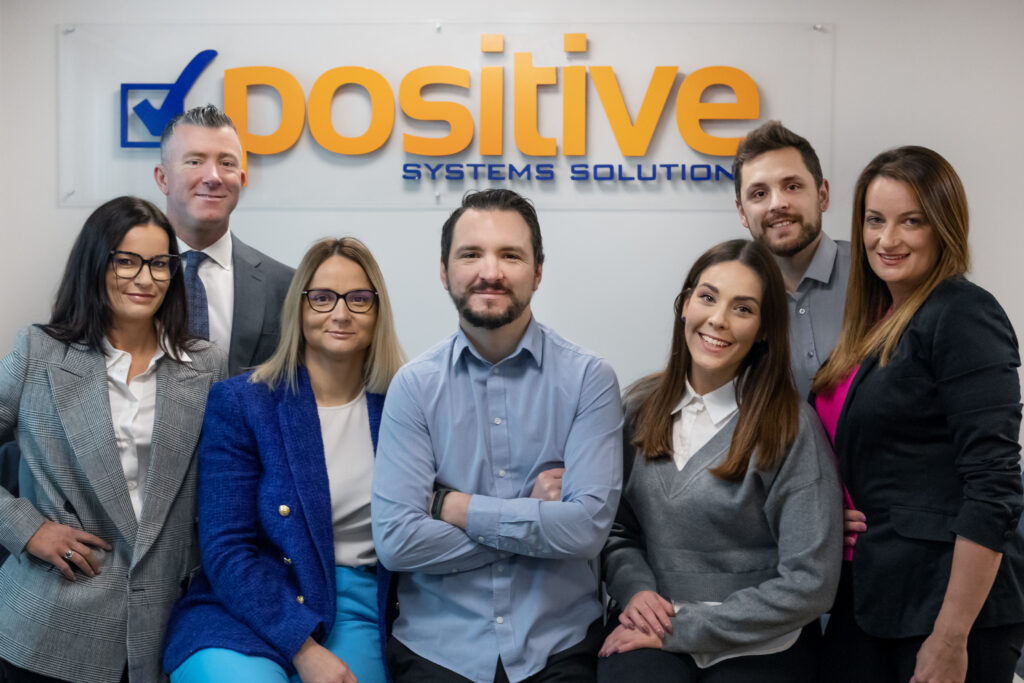 Benefits of Partnering with Positive Systems Solutions:
Extensive Retail Experience: With years of experience in the retail industry, Positive Systems Solutions understands the unique challenges and opportunities that businesses face. We tailor Lightspeed POS solutions to meet the specific needs of each retailer, ensuring optimal functionality and performance.
Scalable and Reliable Technology: Our partnership with Lightspeed allows us to offer retailers scalable and reliable retail technology that adapts to their evolving needs. From single-store operations to multi-location businesses, Lightspeed POS provides the flexibility and robustness required for success.
Seamless Implementation: Positive Systems Solutions takes care of the entire implementation process, from initial consultation to software installation and hardware setup. We ensure a smooth transition, minimizing downtime and disruption to your business operations.
Ongoing Support and Training: Our commitment to your success extends beyond the initial implementation. We provide comprehensive training to empower your team to fully leverage the power of Lightspeed POS. Additionally, our dedicated support team is always available to address any questions or concerns you may have.
Local Presence: As an Irish company, we are deeply rooted in the local business community. As members of Guaranteed Irish and Retail Excellence, we understand the unique needs and preferences of Irish retailers, allowing us to deliver tailored solutions and personalized support.
How Positive Systems Solutions Stands Out:
In a crowded market, Positive Systems Solutions distinguishes itself as the premier Lightspeed partner in Ireland by offering:
Unmatched expertise in Lightspeed POS and the retail industry.
Proven track record of successful implementations and satisfied clients.
Extensive support and personalized service throughout the entire customer journey.
Local knowledge and understanding of the Irish retail landscape.
Positive Systems Solutions is proud to be the premier Lightspeed partner in Ireland, bringing retailers the most advanced, scalable, and reliable retail technology solutions available. With our expertise, personalized support, and deep commitment to your success, we are excited to help you elevate your retail business to new heights. Contact us today to discover how Positive Systems Solutions and Lightspeed POS can transform your business.