Real Talk Retail with Louise Lally Training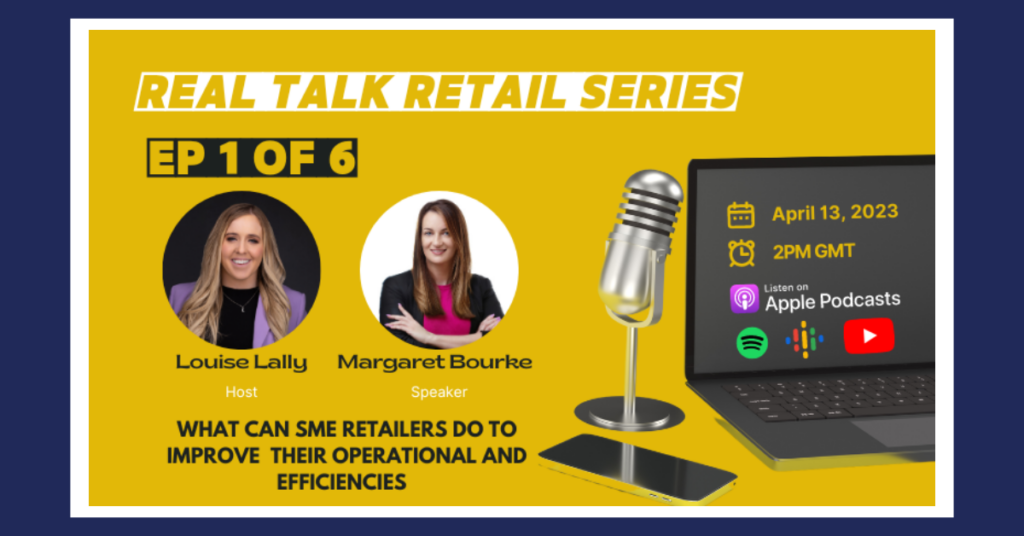 "Real Talk Retail" is a six-part podcast series with Louise Lally Training. Episode One features Positive Service Director Margaret Bourke. 
Margaret shares her experience working with retailers over the last 16 years. Including current trends, customer expectations and what's next for retail. Louise has worked with so many EPOS systems in Retail over her 15yrs of being in the industry and understands what the right system can do for your business. This episode is packed full of key takeaways and insights for SME retailers. 
Don't like podcasts, we've got you covered! Watch the full video recording on YouTube! Watch the video here or click here. 
Live on April 13th at 2 pm! 
About Louise Lally Training
Louise set up The Training Academy to support leadership teams in creating
coaching cultures and personal growth programs.
The programs and workshops the Academy delivers  focuses on emotional intelligence tools and fostering a growth mindset. Louise works with non profit, private and public sectors supporting business owners across the UK and Ireland through her mentoring and coaching programs.
Having seen the benefits of coaching and mentoring Louise understands how powerful these can be in an organisation enhancing employee retention and engagement. 
Upcoming Webinar- April 26th, 1PM
Purchasing a Point of Sale system can be a daunting task, the market is flooded with options making it difficult to know which one is right for your business.  
This event will be discussing the process of system selection with our services director Margaret Bourke.  
We promise NO HARD SELL, just clear GUIDANCE on the buying process from an industry professional.  Positive work with retailers from single-store operators right through to enterprise clients. 
We can help you find the perfect system which accelerates and takes your business to the next level.
Sign up for our FREE webinar here