What is Import Utility Module for RMH?
Save time uploading and editing items in Retail Management Hero with the Import Utility module. This software add-on allows bulk uploads and edits of products in Retail Management Hero (RMH) using excel.
Forget manually adding products to your database and say hello to quick and easy updates.
This software is especially useful if you receive product excel sheets from suppliers, these can simply be edited and uploaded to the system saving hours of admin time!
You don't need to be an expert in excel, training will be provided by the Positive Systems Solutions Team as part of the product bundle.
Requirements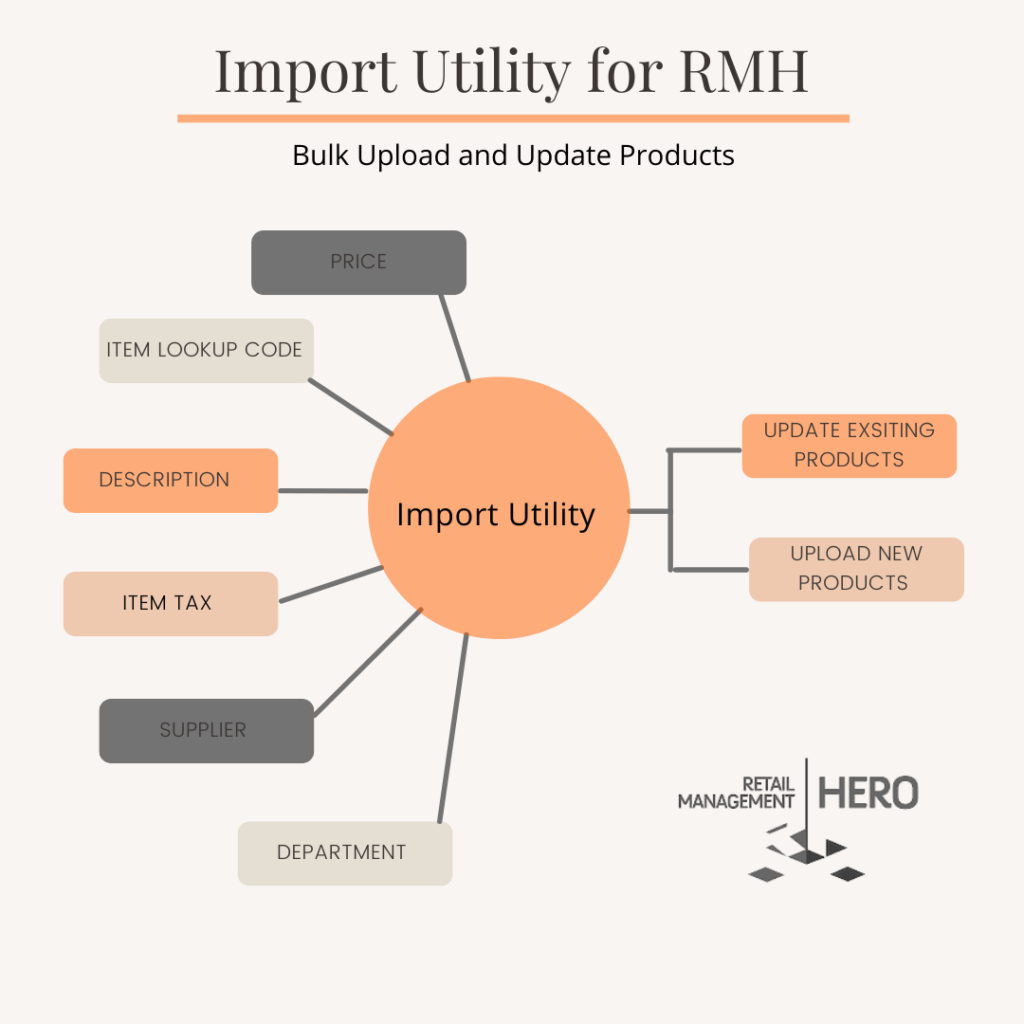 Import Utility Product Features
What Item Fields Can Be Edited?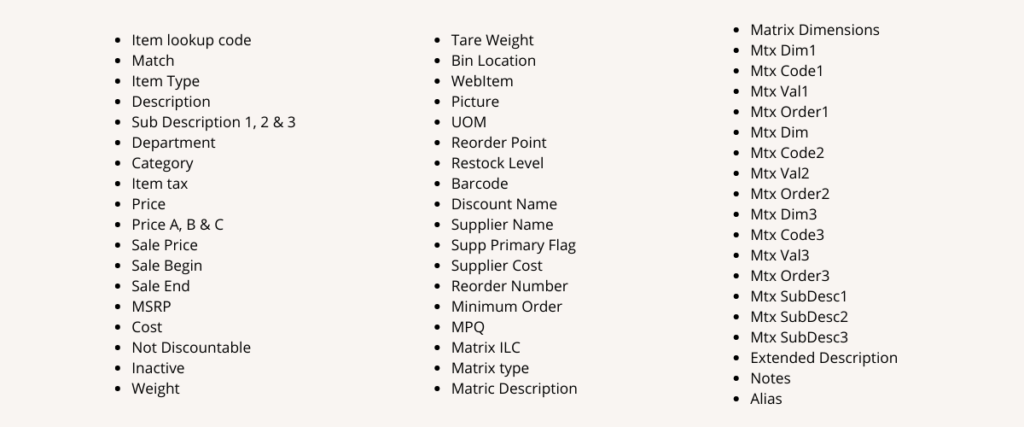 1.How long does take to install?
This product is easily installed. A technician will request control of the chosen machine and hand it over for client sign-off within an hour.  
2.Are there any software requirements?
You must have RMH Manager (store or central) installed on the machine, as well as Microsoft excel.
3.Is training provided?
Yes, a minimum of two hours of training are included within the product bundle. This training is carried out remotely via Zoom. A recorded session will be emailed following the session.
4.How many licences do I need?
This depends on how many machines you require the software on. One licence is required per machine with RMH. We recommend that one, max two people in the business are given control over the module to avoid human error. Discounts are available for bulk purchases.
5.Are there any annual product fees?
No, the import utility software has no yearly update fees.
6.How much does it cost?
Please reach out to our team to discuss your requirements and get a quote.
Contact our sales team on 01 629 6058 for more information on the product. Alternatively, fill out the contact sheet below.