Multi-Store Retail Management
Central Visibility and Management of your RMH Stores
Retail Management Hero (RMH) Central enables any size retailer in a variety of vertical markets to process and report on point of sale (POS) and in-store functions for a multi-store environment.
This means that all stores in the retail enterprise running RMH Central can automatically communicate with the headquarters office solution regarding everything from store configuration and customer accounts, to sales, pricing and inventory information.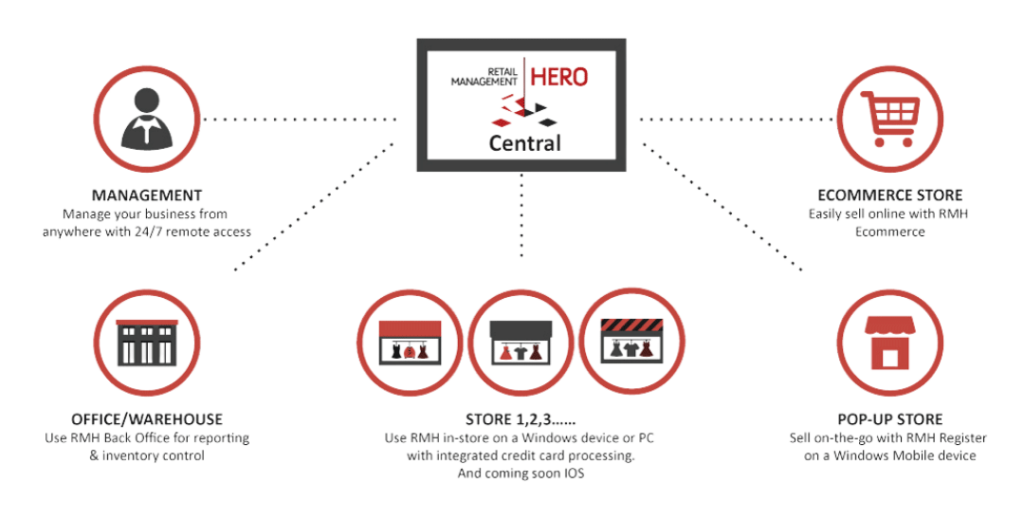 The RMH Central Advantage
Configure and manage multiple stores across your retail enterprise – from one central location:
Discover how our back-office software can help you increase enterprise visibility, streamline communications and management of multi-store enterprises.
Get in touch with our staff to schedule a demo or reach out to learn more about how our innovative software suite can help make your retail operation more effective and easy to manage.