Already using or looking for a Microsoft RMS replacement? We've got you covered. With Retail Management Hero, the functionality is very similar to RMS. Your RMH partner can walk you through the differences before you migrate to ensure your needs are met and the impact is minimized.
RMH is based on the highly successful RMS system so keeping your data, existing hardware and just about anything else tied to your current system can be easily upgraded.
RMH includes most of the features that retailers love in RMS and introduces many new capabilities not found in RMS too. Many of the hotkeys, for example, do the same in RMH as they do in RMS.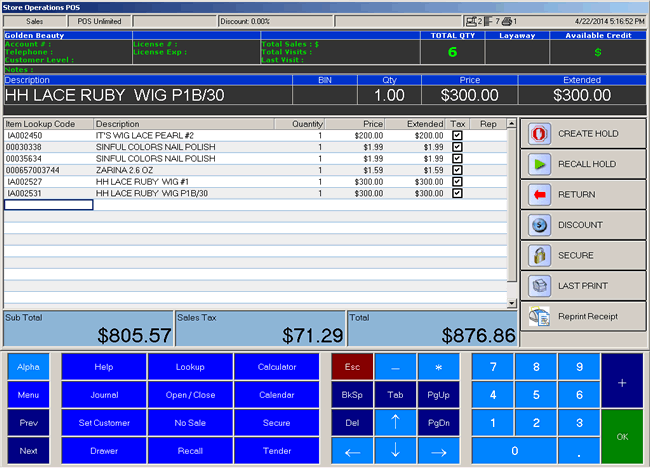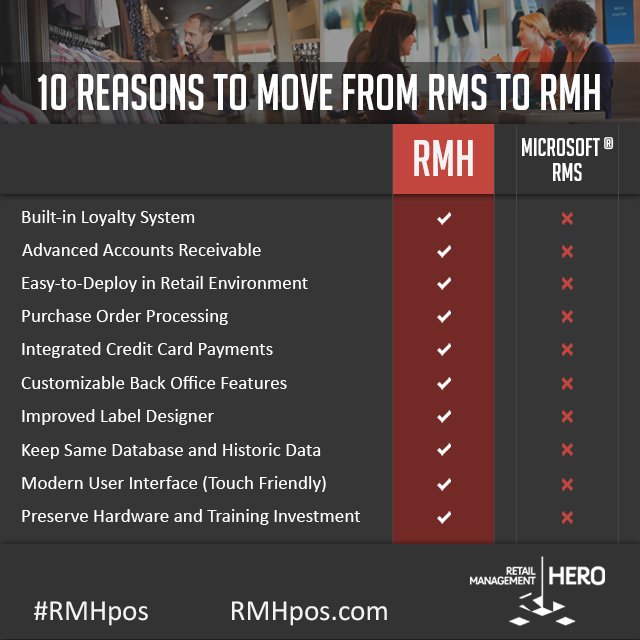 The RMS Migration Advantage
There are major improvements in the back office, especially to Purchase Order Processing, Inventory Control, and Accounts Receivable. RMH's Advanced Accounts Receivable feature can manage individual and grouped accounts for families and groups of people.
The POS includes user-defined colour schemes, completely new technology that will be portable across platforms, as well as sophisticated SDK for developers to customize the solution both in the front and back office. There are also additional payment processors to RMH to facilitate global options for credit card/debit / other mobile wallet solutions.
Customer Issues vs RMH Solutions
RMH REPLACES MICROSOFT RMS
Get in touch with our staff to schedule a demo or reach out to learn more about how our innovative software suite can help make your retail operation more effective and easy to manage.