Transform Your Online Business
Transform Your Online Business
Enterprise Ireland's 2022 Online Retail Scheme lets retailers fund their online operations with a maximum grant of €80,000! Applications open Thursday, May 5th. The application deadline is Wednesday, June 1st 2022. 
Are you a business with 10 or more full-time employees? If so, you can receive a government grant up to the value of €80,000 to completely transform your business in-store and online.
If you are looking to improve efficiency and functionality within your business then this is for you! 
Upgrade your eCommerce store and integrate your EPOS system, to develop seamless customer experience both in-store and online. This 360° strategy, will enhance back end systems and fully transform your business! 
Are you ready to grow your online business? Book a call with our team to see how you can apply and get funded.
What Is The Online Retail Scheme And How Does It Work?
The Online Retail Scheme was set up to allow Irish retail businesses to expand and develop their online offering so that they can expand their business into more territories and marketplaces. The scheme is designed to make Irish businesses more competitive in an increasingly global retail environment.
Successful applicants to the Online Retail Scheme can receive up to a maximum grant of €80,000 to help fund their online business.
Unified Commerce powered by PSS and Websell
Say goodbye to dreaded "apologies this is out of stock" emails and say hello to a smoother customer journey!
Positive, together with our partners Websell have a proven track record in providing successful unified commerce solutions. Check out our Central Sports Case Study here. 
Together we cover every aspect involved in transforming your online business. Services include eCommerce site development, EPOS/ERP upgrade or integration, market research, digital marketing, brand identity/strategy, content creation, and software training.
Contact us today on 01 6296058 to get your application started!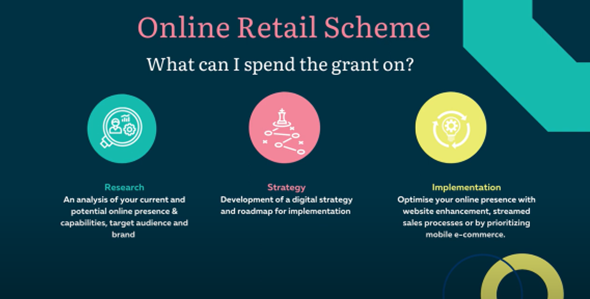 Start your Online Retail Scheme application with us
Opportunities like this do not come around often! Applications are open from Thursday May 5th to Wednesday June 1st 2022. This is a two-step application process. The best way to guarantee funding is to get your application sorted as early as possible. 
To find out more about the Enterprise Ireland Online Retail Scheme and eligibility, visit their webpage here. 
Ready to transform your online business? Contact us today to get started! 
Central Sports, a prominent player in the sports retail industry, was facing...
Read More
Central Sports, a prominent player in the sports retail industry, was facing...
Read More