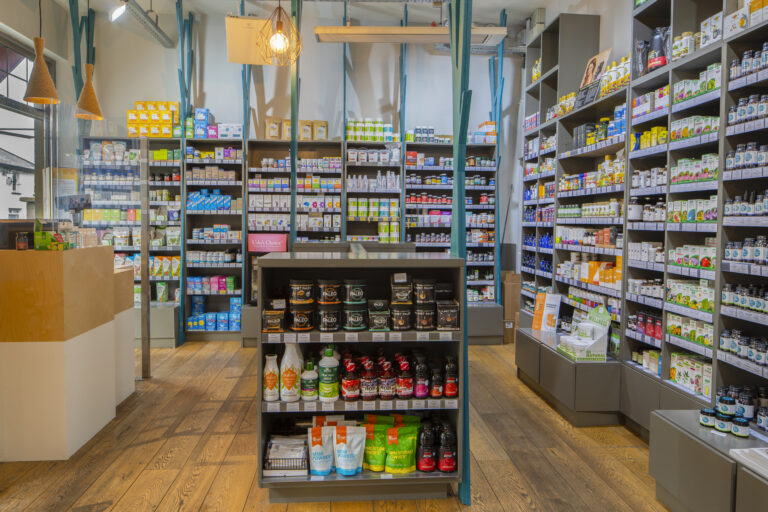 Nuts & Grains, established in 1985, is an independent health food store based in Mullingar. With over 30 years of experience, this expert team provide friendly expert advice on all things health and wellbeing! Their extensive product range includes supplements, superfoods skincare and cosmetics.
Check out her website below. 
Marion, owner of Nuts & Grains gives us the low down on her business and how she saves HOURS on admin thanks to Shiptheory and Retail Management Hero.
Tell us a little bit about Nuts and Grains?
Nuts and Grains is a brick-and-mortar store that's been running for around 35 years. In the last 5 years, we expanded online and are now an omnichannel business. Online sales have gradually built to about 10% of our business. We're like a natural product mini-mart – we sell everything from fresh fruit and veg, whole foods, grains, nuts, seeds, cosmetics, but the major part of our business is supplements and herbal remedies, which make up the majority of our sales, particularly our online ones. 


Your business is called Nuts and Grains, but you sell so much more than that. How much has your offering grown over the years?
The beauty of a small business is we're lean and nimble and can change depending on trends and customer requirements. Our catalogue for customers has grown significantly over the last 30 years, but it's always been supplement driven. People are always looking to boost their health and treat problems with natural remedies and supplements. With Covid, we've trended towards more local Irish food products for our in-store offering.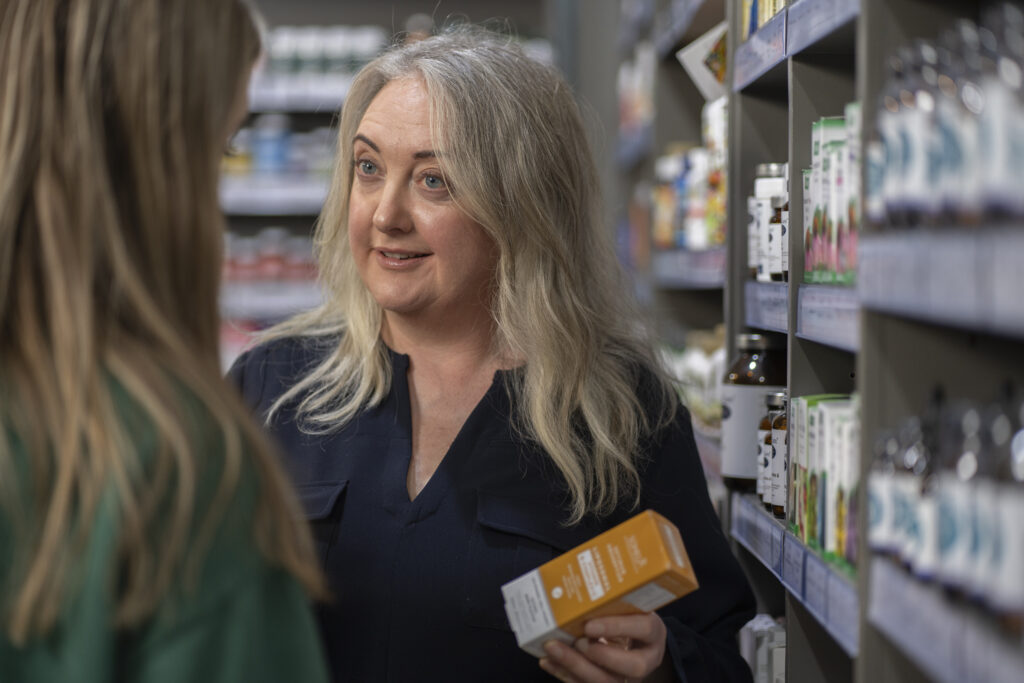 Where do you see the business going?
I guess our biggest challenge is competing with supermarkets – even petrol stations are trying to get in on the act! We have to stay on top of our game, and we do that with excellent customer service. We aim for high speed of deliveries to match our service in-store, to give our customers something they won't get in the supermarkets. We're trying to expand more into local artisan food products too.
What sets your products apart from your competitors'?
Our supplements are good quality and well-researched, so they really make a difference. I think in the next few years people are going to be a lot more careful with their money, so if they're taking something they want it to be good quality and know it works. We think focusing on quality will pay off. 
What's your proudest achievement as a company?
No one's ever asked me that before! To be honest, every other day we have a customer tell us how much one of our team or products has made a difference. That's really heart-warming, and we know we're going in the right direction. I can't give you a single one, but just knowing we're making a difference is amazing.
How has using Shiptheory and Retail Management Hero helped your business?
We are predominately a brick-and-mortar store therefore our POS system is central to day-to-day activities. We use Retail Management Hero (RMH) by PSS to manage our stock, sales, and customers. As our website is fully integrated online orders come through our POS system. Connecting our EPOS system to Shiptheory has been a dream for processing online orders! 
The work begins when we must pick, pack, and do the labels, which nobody wanted to do! Our account manager at PSS recommended the Shiptheory module for RMH. The integration was seamless, and we've never looked back! The support from both Shiptheory and PSS has been excellent. It's just great, especially on a Monday morning – previously a label could take between 5-10 minutes, so even on a day with a few dozen orders, you can save hours!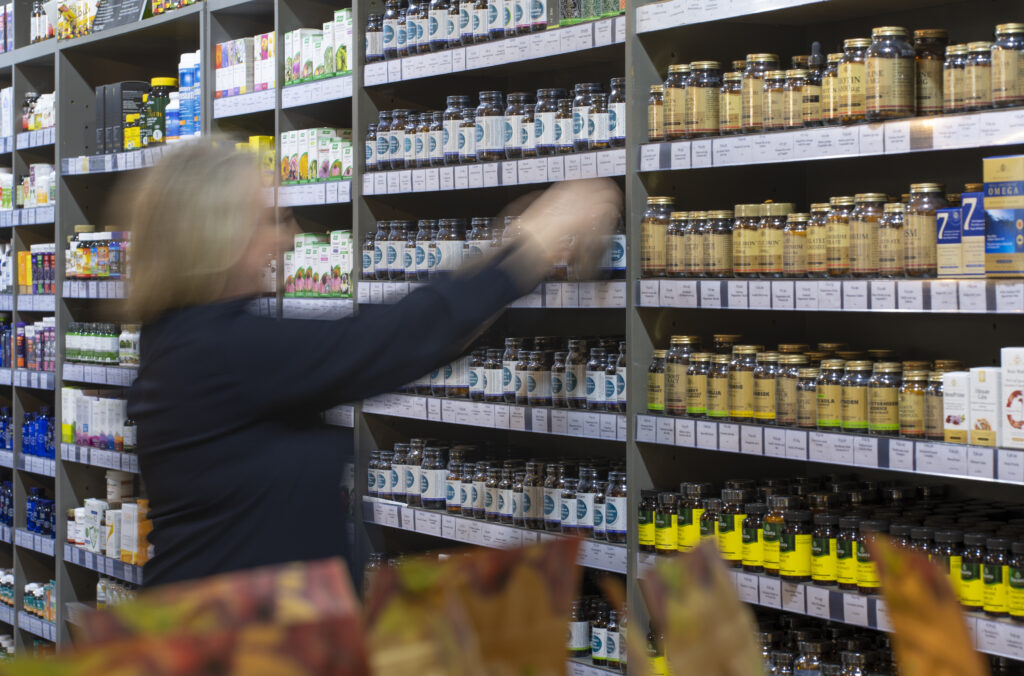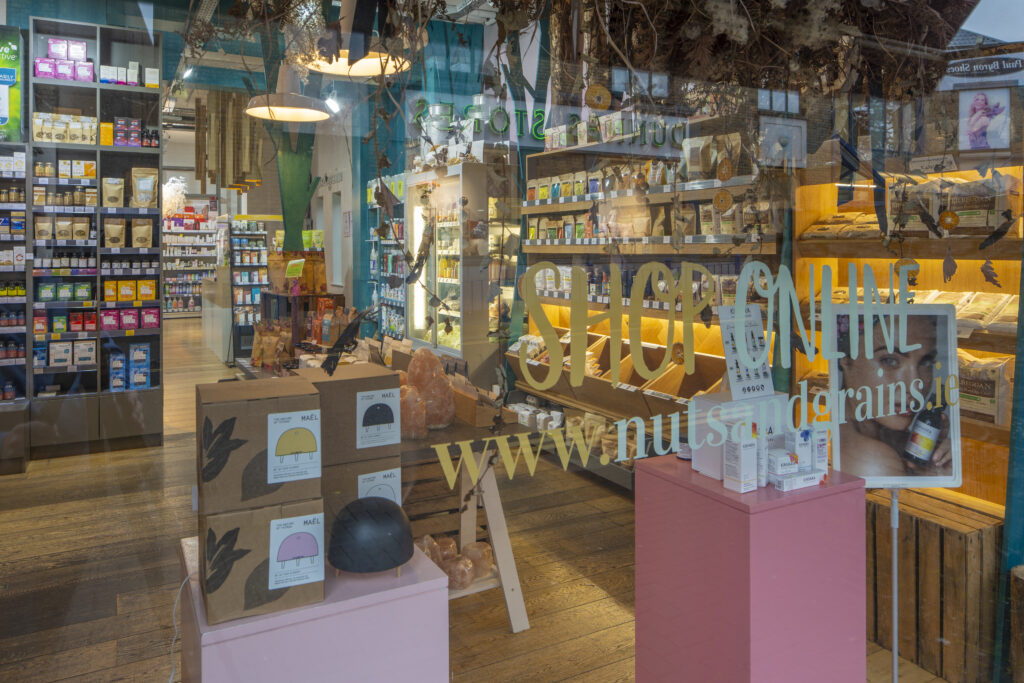 Would you recommend using Retail Management Hero and Shiptheory to other retailers?
I would highly recommend it, it's just another string to your bow. As customers enter their details, mistakes and error codes are picked up as they do it, so things are caught instantly. When using the Shiptheory module for RMH was suggested to me, I was a little sceptical. I thought, oh you know, what's a couple of hours sitting down doing labels? I said I'd look at it, but now I'm so glad that we implemented this technology!
Retail Technology at Nuts & Grains
Retail Management Hero & Shiptheory
Forget copying & pasting address labels and start managing shipping right from your POS screen!
Learn More
Contact Us